Omsk Social Club <> DEAD AIR

Starts 24th August 12 Noon - 27th August 12 Noon (72hrs)
Opens to the public from 4pm 24th August until 8am on the 27th.

CALL FOR PUBLIC PLAYERS FOR DEAD AIR_London Edition Larp/Rgp

WANT TO PLAY DEAD AIR?

- IT'S MORE INTENSE THAN CRYPTORAVE #5 but just as cute

Lucidity as Direct Action - Dream Enabler - Absolute Community

To play you must send an email to omsksocialclub3000@gmail.com mentioning "DEAD AIR LONDON" before the 20TH AUGUST for your unique character.

Important Dates

- Register before August 20th
- Workshop 22 August 10am-17.00 at Furtherfield Gallery, London (We recommend you come but its not mandatory)
- Dead Air is open from 4pm Friday 24th August until Monday 8am 27th August (public players can drop-in drop-out) at Gossamer Fog

Dress Code #Sportswear #pastels #ravewear #90s #lucid

Can't play but believe in the cause? Support us by purchasing the Game Vault Edition all proceeds go towards enabling the game to be played without "pay to play" formatting :) Also if you just curious come down to Dead Air when its running for few hours...pervasive dreaming starts here.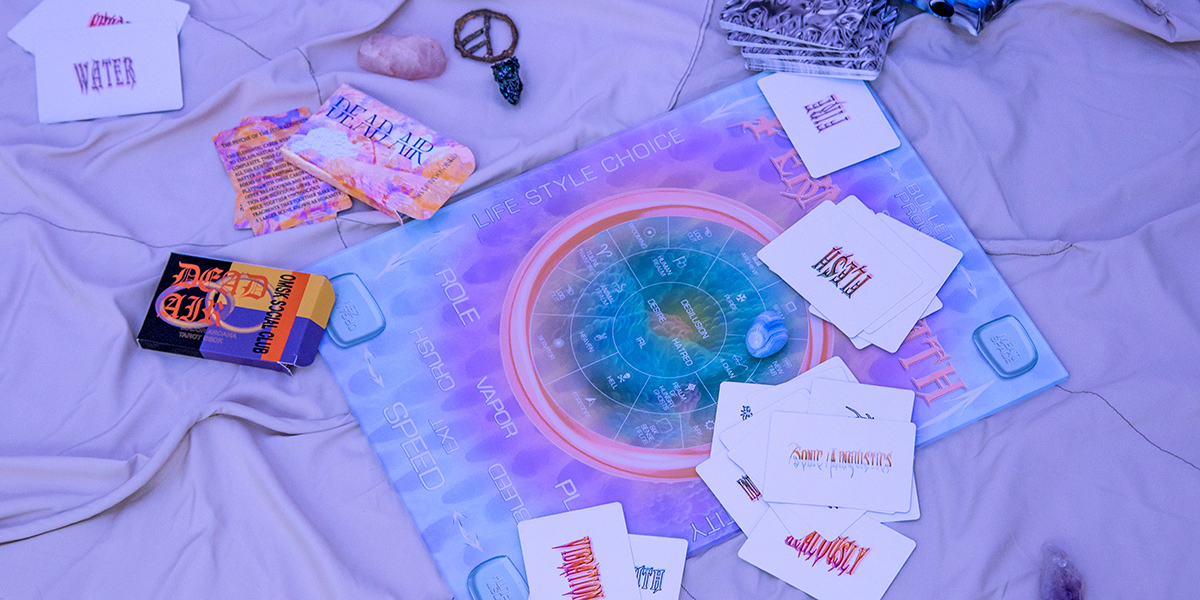 History of Dead Air... #Fruit #DreamEnabler #Lucidity #Collectivity #2019 #peer-to-peer #HumanStrike #72-hrs #Egregore #BurnTheMachine #LoveCry #EmotiveDiscourse #Code&Digitalization #gossip #RaveRage #NoBorders #Anti-State #TulpaCall #Bodying #BleedCrush #Trancing #Queering #Blindspot #DeepNation #AbsoluteCommunity #SkinWalkers #ShadowPlay #UnSystem #Zen #Speed #LifeStyle #punkisdada #TheSocialNovel

Contributors: Omsk Social Club, Jonas Schoeneberg, Leckhaus, Sylvia Rybak, Paul Barsch, Sam Beca, Ed Fornieles, Lindsay Lawson, Tomasz Kobialka, Ittah Yoda, Eva Wilson, Francesca Gavin, CA Conrad, Karim Crippa, James Verhille, Angi Nend, Meryem Erkus, Alper Yagcioglu, Margaretha Jüngling, Samuel Envall Utbult and Samuel Capps.

72hr-Soundtrack with: Magda Drozd, Jan Vorisek, Pleasurlife, Vonverhille, Jeandado, Star Rats, O Pan, Don't DJ, Papiro, accou, Wednesday Dupont & D. R. A. B, N R & Friends, Nasssau, Signed Zero, KimRandom, Marlene Stark, Elektrischer Leiter, Tutto A Posto, Carrageenan, CAO, Sapphic Faggot, Swan Meat, Deflection Pulley, Taugenix, Nicola Kazimir, Futuro de Hierro, É, Lumpex, Neoliebe, n0n+, No I don't, Jolly, Cover, Raphael Stucky, All real, Neu Verboten, Musikgesellschaft, Canibal, Meloe Gennai, Circumstances, Maitre Peintre, Bintahaha aka La Bodyhorreur, zo-on slows (aka. Echo Ho), Elisa Kühnl, Dawn Mok, AYA, TRA, and Fauna C.

Omsk Social Club uses traditional methods of Live Action Role Play (Larp) and Real Game Play (RGP) to induce states that could potentially be fiction or a yet unlived reality for the players. Omsk works closely with networks of players, everything is unique and unrehearsed. Omsk's RGPs examine virtual egos and popular experiences allowing the works to become a dematerialized hybrids of modern day culture alongside unique personal experiences. In the past Omsk RGP that have introduced landscapes and topics such as rave culture, survivalism, catfishing, desire & sacrifice, positive trolling, algorithmic strategies and decentralized cryptocurrency.

www.punkisdada.com